El mexicano Guillermo del Toro dice que su recién estrenada "La forma del agua" es la película que más le gusta de las que ha dirigido.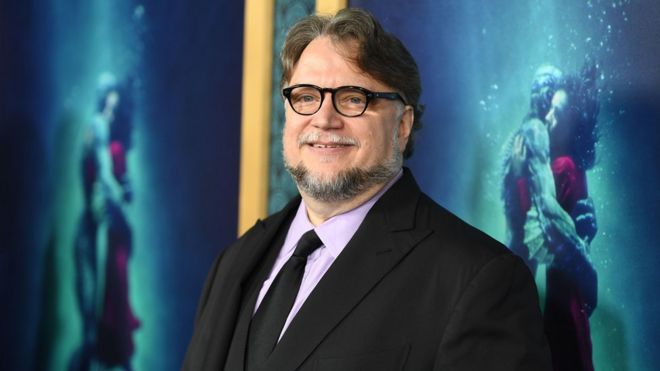 Hollywood calienta motores para emprender la temporada de premios y ya conocemos los nominados a los Globos de Oro, un buen termómetro de cara a la carrera hacia los Oscar.
La película del director mexicano Guillermo del Toro The Shape of Water ("La forma del agua") lidera las nominaciones con un total de siete menciones, incluyendo mejor director y mejor película dramática.
En esta última categoría competirá con Call Me By Your Name ("Llámame por tu nombre"), Dunkirk ("Dunkerque"), The Post (conocida en España como "Los archivos del Pentágono") y Three Billboards Outside Ebbing, Missouri ("Tres anuncios por un crimen" o "Tres anuncios en las afueras").
Las películas nominadas en la categoría de comedia o musical, por su parte, son The Disaster Artist, Get Out (conocida como "¡Huye!" en América Latina y "Déjame salir" en España), The Greatest Showman ("El gran showman") I, Tonya ("Yo, Tonya") y Lady Bird.
Mientras que Del Toro se disputará el galardón al mejor director con Martin McDonagh (Three Billboards), Christopher Nolan (Dunkirk), Ridley Scott (All the Money In the World, en español "Todo el dinero del mundo") y Steven Spielberg (The Post).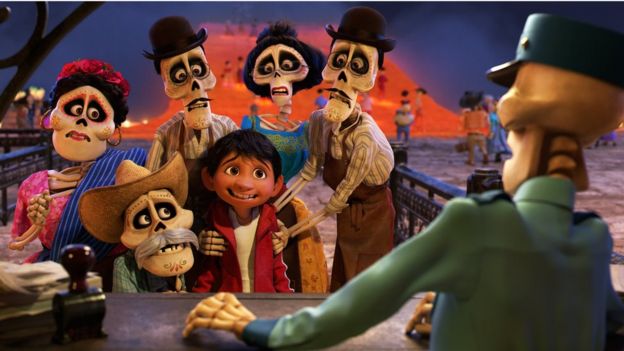 El filme chileno "Una mujer fantástica", dirigido por Sebastián Lelio, está entre los nominados a mejor película de habla no inglesa.
Mientras que entre los candidatos a mejor película animada se destaca "Coco", el éxito de Disney Pixar basado en la tradición mexicana del Día de Muertos.
En el mundo de la televisión, por su parte, la serie con más nominaciones fue Big Little Lies, de HBO, con seis candidaturas.
Los Globos de Oro, que esta edición cumplen 75 años, los entrega la selecta Asociación de la Prensa Extranjera de Hollywood (HFPA, por sus siglas en inglés) y son unos de los galardones favoritos de la industria del cine y la televisión en Estados Unidos.
La gala se celebra el próximo 7 de enero en el hotel Beverly Hilton de Beverly Hills, con el comediante y presentador de televisión Seth Meyers como maestro de ceremonias.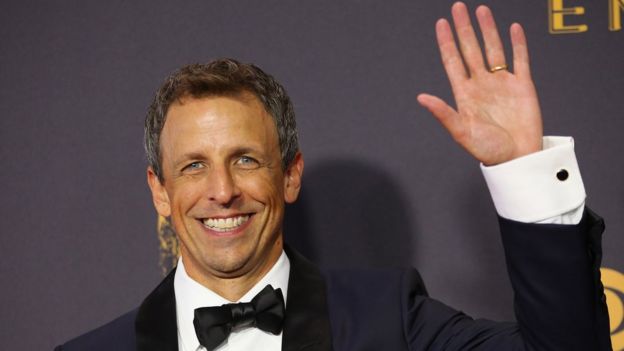 Estos son los nominados en las categorías principales:
Mejor película (drama)
The Shape of Water ("La forma del agua")
Call Me By Your Name ("Llámame por tu nombre")
Dunkirk ("Dunkerque")
The Post ("Los archivos del Pentágono")
Three Billboards Outside Ebbing, Missouri ("Tres anuncios por un crimen")
Mejor película (comedia o musical)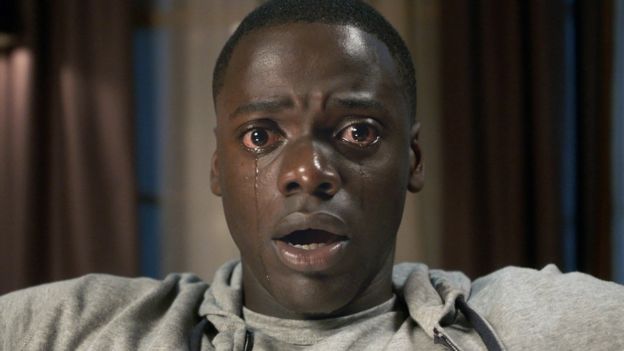 The Disaster Artist ("The Disaster Artist: Obra maestra")
Get Out ("¡Huye!" en América Latina; "Déjame salir" en España)
The Greatest Showman ("El gran showman")
I, Tonya ("Yo, Tonya")
Lady Bird
Mejor director
Guillermo del Toro (The Shape of Water, "La forma del agua")
Martin McDonagh (Three Billboards..., "Tres anuncios por un crimen")
Christopher Nolan (Dunkirk, "Dunkerque")
Ridley Scott (All the Money In the World, "Todo el dinero del mundo")
Steven Spielberg (The Post, "Los archivos del Pentágono")
Mejor actor de drama
Timothée Chalamet, (Call Me by Your Name, "Llámame por tu nombre")
Daniel Day-Lewis (Phantom Thread, "El hilo fantasma")
Tom Hanks (The Post, "Los archivos del Pentágono")
Gary Oldman (Darkest Hour, "Las horas más oscuras")
Denzel Washington (Roman J. Israel, Esq.)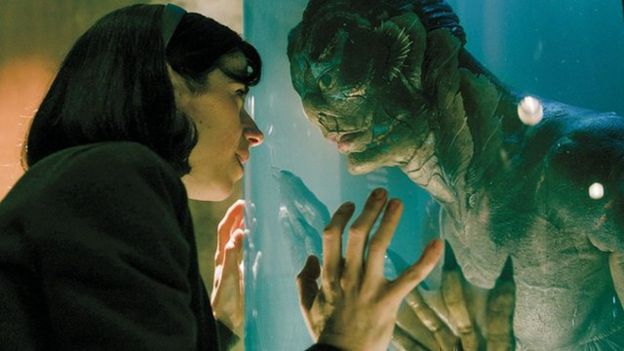 Mejor actriz de drama
Jessica Chastain (Molly's Game, "Apuesta maestra")
Sally Hawkins (The Shape of Water, "La forma del agua")
Frances McDormand (Three Billboards..., "Tres anuncios por un crimen")
Meryl Streep (The Post, "Los archivos del Pentágono")
Michelle Williams (All the Money In the World, "Todo el dinero del mundo")
Mejor actor de comedia o musical
Steve Carell (Battle of the Sexes, "La batalla de los sexos")
Ansel Elgort (Baby Driver, "Baby: El aprendiz del crimen")
James Franco (The Disaster Artist, "The Disaster Artist: Obra maestra")
Hugh Jackman (The Greatest Showman, "El gran showman")
Daniel Kaluuya, (Get Out, "¡Huye!")
Mejor actriz de comedia o musical
Judi Dench (Victoria & Abdul)
Margot Robbie (I, Tonya, "Yo, Tonya")
Saoirse Ronan (Lady Bird)
Emma Stone (Battle of the Sexes, "La batalla de los sexos")
Helen Mirren (The Leisure Seeker, "El viaje de sus vidas")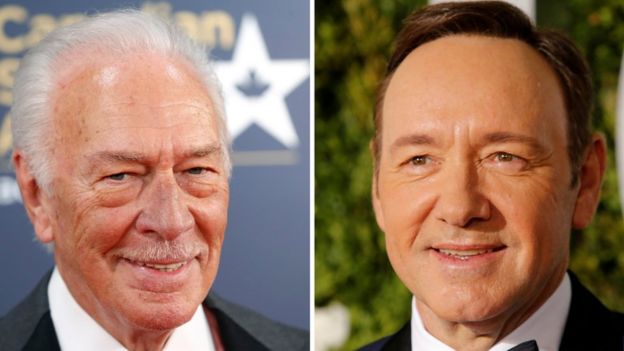 Mejor actor de reparto
Willem Dafoe (The Florida Project)
Armie Hammer (Call Me by Your Name, "Llámame por tu nombre")
Richard Jenkins (The Shape of Water, "La forma del agua")
Christopher Plummer (All the Money in the World, "Todo el dinero del mundo")
Sam Rockwell (Three Billboards..., "Tres anuncios por un crimen")
Mejor actriz de reparto
Mary J. Blige (Mudbound)
Hong Chau (Downsizing, "Pequeña gran vida")
Allison Janney (I, Tonya, "Yo, Tonya")
Laurie Metcalf (Lady Bird)
Octavia Spencer (The Shape of Water, "La forma del agua")
Mejor película de animación
The Boss Baby("Un jefe en pañales")
The Breadwinner
Ferdinand ("Olé, el viaje de Ferdinand")

"Coco"

Loving Vincent("Cartas de Van Gogh")
Mejor película de habla no inglesa
"Una mujer fantástica" (Chile)

"Primero mataron a mi padre" (First They Killed My Father - Camboya)
"De la nada" (Aus dem Nichts, In the Fade - Alemania)
"Sin amor" (Nelyubov, Loveless - Rusia)

"The Square: la farsa del arte" (Suecia)
Mejor serie de televisión (drama)
The Crown
Game of Thrones
The Handmaid's Tale
Stranger Things
This is Us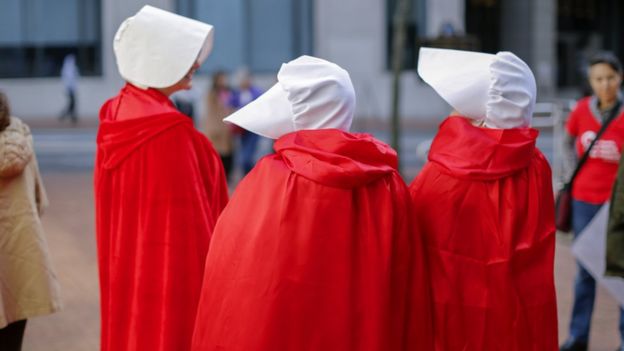 Mejor serie de televisión (comedia)
Black-ish
The Marvelous Mrs. Maisel
Master of None
SMILF
Will & Grace
Mejor actor de televisión (drama)
Sterling K. Brown (This is Us)
Freddie Highmore (The Good Doctor)
Bob Odenkirk (Better Call Saul)
Liev Schreiber (Ray Donovan)
Jason Bateman (Ozark)
Mejor actriz de televisión (drama)
Caitriona Balfe (Outlander)
Claire Foy (The Crown)
Maggie Gyllenhaal (The Deuce)
Katherine Langford (13 Reasons Why)
Elisabeth Moss (The Handmaid's Tale)
Mejor actor de televisión (musical o comedia)
Anthony Anderson (Black-ish)
Aziz Ansari (Master of None)
Kevin Bacon (I Love Dick)
William H. Macy (Shameless)
Eric McCormack (Will and Grace)
Mejor actriz de televisión (musical o comedia)
Pamela Adlon (Better Things)
Alison Brie (Glow)
Issa Rae (Insecure)
Rachel Brosnahan (The Marvelous Mrs. Maisel)
Frankie Shaw (SMILF)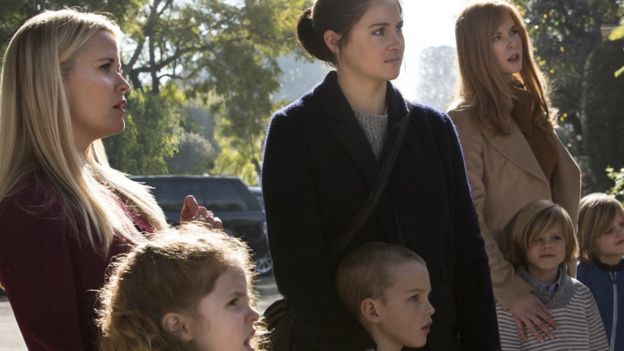 Mejor actor de reparto en serie de televisión
Alfred Molina (Feud)
Alexander Skarsgard (Big Little Lies)
David Thewlis (Fargo)
David Harbour (Stranger Things)
Christian Slater (Mr. Robot)
Mejor actriz de reparto en serie de televisión
Laura Dern (Big Little Lies)
Ann Dowd (The Handmaid's Tale)
Chrissy Metz (This is Us)
Michelle Pfeiffer (The Wizard of Lies)
Shailene Woodley (Big Little Lies)
Mejor serie de edición limitada
Big Little Lies
Fargo
Feud: Bette and Joan
Top of the Lake: China Girl
The Sinner
Mejor actor en serie televisiva de edición limitada
Ewan McGregor (Fargo)
Jude Law (The Young Pope)
Robert de Niro (Wizard Of Lies)
Kyle MacLachlan (Twin Peaks)
Jeffrey Rush (Genius)
Mejor actriz en serie televisiva de edición limitada
Jessica Biel (The Sinner)
Nicole Kidman (Big Little Lies)
Jessica Lange (Feud: Bette and Joan)
Susan Sarandon (Feud: Bette and Joan)
Reese Witherspoon (Big Little Lies)